Well this is a story that has taken almost two years to come to a somewhat end.
I was fishing at Dog Creek Res a couple of years ago and saw a group of people with a bunch of tiny catfish. They had gobs of them on stringers and in coolers. We had caught a few "keepers" and when I saw that I was disgusted with then number of cats these people were keeping. They were so small that I don't think they could have had any meat on them. I bet the biggest one I saw was 10" at best. After talking with the Regional Biologist we felt that a study was needed. We were going to tag some cats and see how many were turned in. Well they couldn't tag them at the planting time last year. So the call was made to catch some and tag them. The plan was made late last winter and I contacted Michael, "idahopanfish" to see if he wanted to help. Well he was on board and I had some friends that wanted to help, but the help they were going to provide was with a rod and reel.
This spring I have fished it every month at the first weekend to see the water temps and see if they were active. I got the first cat may 6th. I told the biologist that it was getting close. I thought we needed water temp of about 60 degrees with these small cats. I got a call and we met up on Tuesday the 31st of May. The F&G wanted to trap for a week and wanted locations. I gave them locations and the type of bait to use. Well when we met on the 31st they had a good start. One trap had 20 cats in it. That was the biggest catch they had ever had on a trap. When I got there we tagged some cats so I knew how to do it. Then they gave me the tag gun with 50 tags and said go get them.
My first day of tagging was the 5th of June and I was by my self. I worked hard that day and came up with 15 cats in about 12 to 13 hours of fishing but I got tons of bits that were more like pop and drops. At one point I caught a BIG fish. As I got it to the top I saw it was a carp. I was bummed that it wasn't a big cat. The water temp was 57 at the start of the day but when it got to 62 they started to bite, that was about 2:00pm. Most of the fish I was catching were only 10" to 11" I was not hog hunting I was just tagging fish.
The next day I could go was Friday the 10th. A friend of mine was going to meet me at 12:00 noon. I got on the water at 9:00am and started to catch fish right off the bat. Soon I had 10 fish and put them in the fish basket to show my buddy how to hold them and how to tag them. Well when I got to the dock at noon I only had 5 fish. They had gotten out of a hole in the door on the bottom of the basket. I was sick to my stomach. We tagged the fish and headed out. For the next 4 hours we were fishless. Nothing was biting at all. After my friend left I started to catch fish again. One was 16 ¼" and fat. Then I hooked a bigger one that tangled me up and broke off. Then I got a nice one just over 19 ½". I finished out the night tagging 10, and messing up one of the tags. It broke as I was putting it in so all I could tag now was 49. If I would not have lost those 5 fish!!!!
Well I called and I talked to Michael, idahopanfish. He was going to meet me in the Morning the 11th to hit them hard. He had some guys that were going to show up and we were going to cover the lake. Well I got there and put the Pontoon together. Soon Michael showed up and we got ready and headed out. It was good to get to meet the man behind the name idahopanfish. I started the day out with a typical 11+-inch cat. Then the guy that has never fished that much for cats responds to the first catch by catching three, two 10 to 11 inchers and a NICE 19 ¼" fatty that weighed 3.5 pounds. I responed to that with a 12 ½" cookie as TD calls them and Michael responds with 6 more between 10" and 12", but during the tagging I dropped one. Now that makes 6 fish I had lost@#$%#$ . Wow I got to thinking I might get done today! I got another 12" cookie and then I got a bump bump bump. I set the hook hard and headed for deeper water. The fish didn't feel like a cat. It felt like a carp. As I talked to Michael I just didn't think it was a cat. WOW was this thing pulling. I mean my rod was jack knifed hard. Well I got my first look and it was a cat. I had it hooked by the back. I quickly scooped it up and got a tag in it and a measurement. It was 20 1/8" inches. I lost track of who got the next two but they were in the 10" to 12" range. Michael was on fire so I bet that he got them. Then he got a couple more and I got a couple. Then he got 3 and I got 1. I yelled to him we only need 2 more fish. I had several bites but just could not get them stuck. Soon Michael said he got another one. All we needed was the fish in his basket and one more. Man I wanted someone to get that fish. As I worked down the bank I got a bump bump bump. I set the hook and the fight was on. After a good fight it was a sucker. I still needed one catfish. I looked up at the passive rod while I was getting the sucker off and cast back out. I saw a bump bump. I let the bait hit the water picked up the other rod and set the hook. I yelled at Michael I got him!! Well I tagged the 10" fish and started to head back. Then I get another bump bump. I set the hook and it was another cat. An 11" dink like all the rest. I didn't have to tag Michael's fish. I stuck my last tag in the fish and motored back to the dock.
I hope that this Exploitation study does some good. I hope that all that time was not for nothing. I hope that the guys that take home coolers full do call in the numbers of the tags for the study.
Michael got 17 fish I think. We only tagged 15 of them due to the one I lost one and his last one was an insurance fish. Michael got to feel the pull of his largest cat to date. He also got to show me how it was done that day, he was on fire.
I ended up tagging 34 fish but I caught 40 cats total. I got the chance to catch some nice fish for that water. I have never seen a fish bigger than 4 pounds come out of there. I also caught only one fish with a tag in it the F&G guys put on. I was surprised that we didn't catch more tagged fish. The Biologists tagged 52 in the week they trapped. I tagged 49 in three days. Those were 3 long and tiring days that were from daylight to dark. I have been told that a 20+ inch cat from there is over 10 years old due to the cold water. They might be right. There are not a lot of the larger ones there.
Thanks again to Michael "idahopanfish" for helping to get this goal finished. I could have done it without you but it would have taken a few more trips and I would not have had as much fun. It was great meeting you. To anyone that reads this. If you go to Dog Creek and catch a cat with a tag. Please call it in, and tell them you got it. Also think about tuning it loose. That lake has NO natural reproduction. It also has a very slow growth rate. And while technically there are no limits, there is a limited resource use it wisely. I am hoping that this study might help the F&G to set some kind of limit since there is no reproduction there. Here are a few Oar cam pictures.
Ron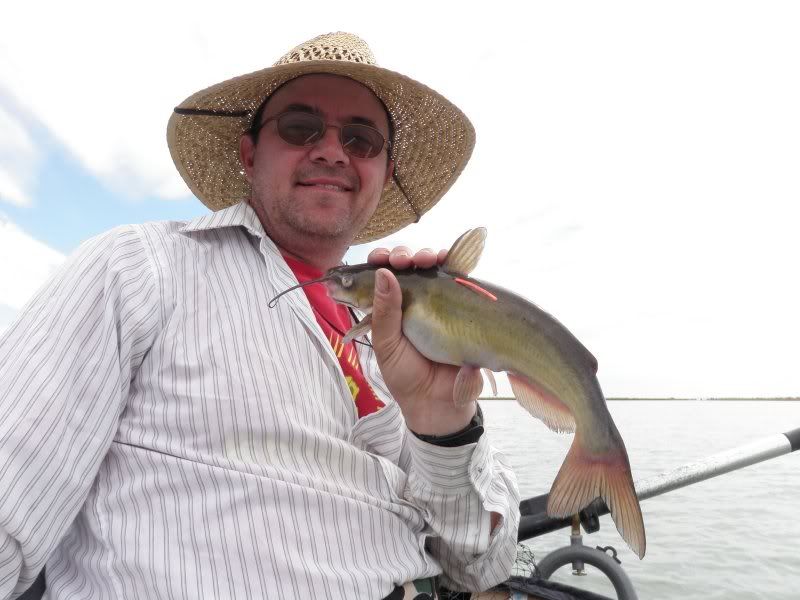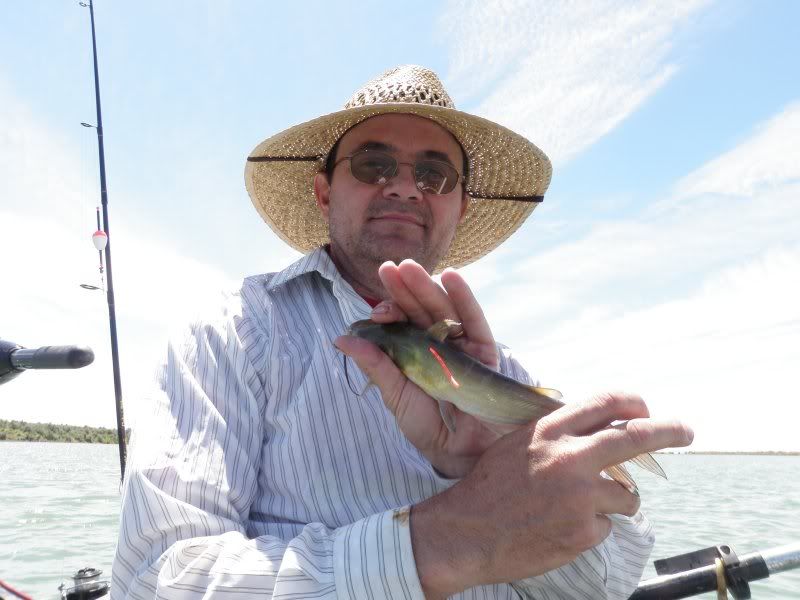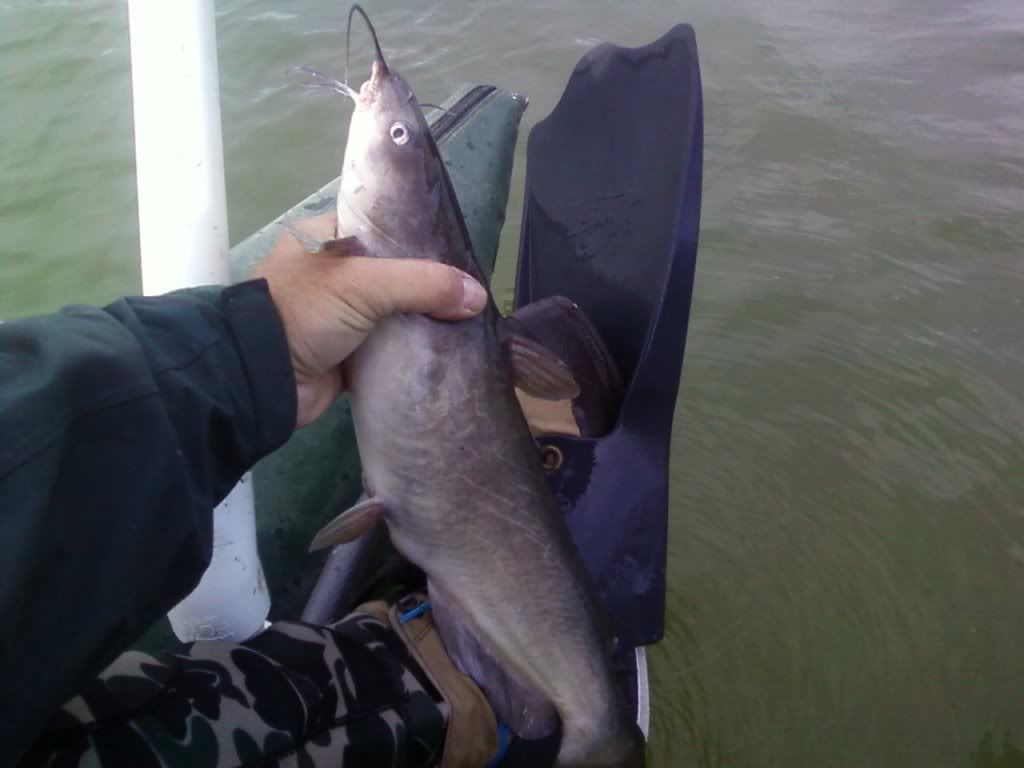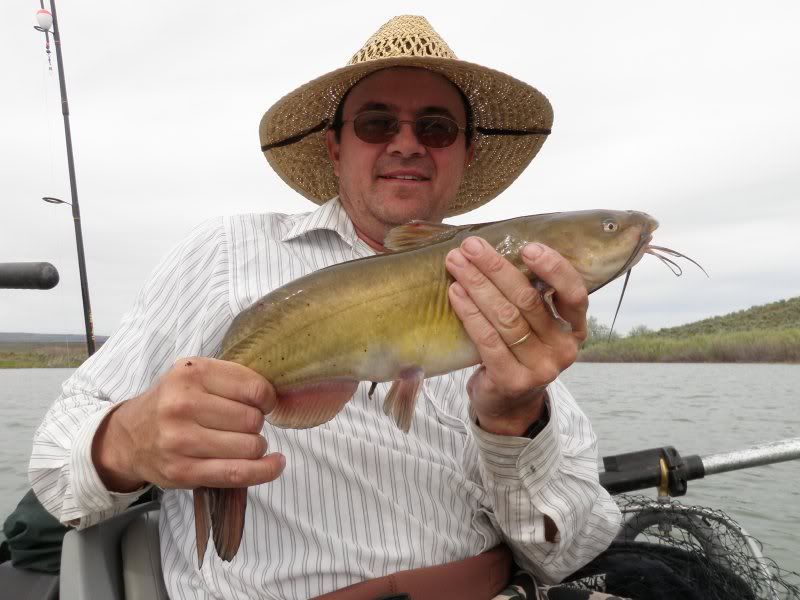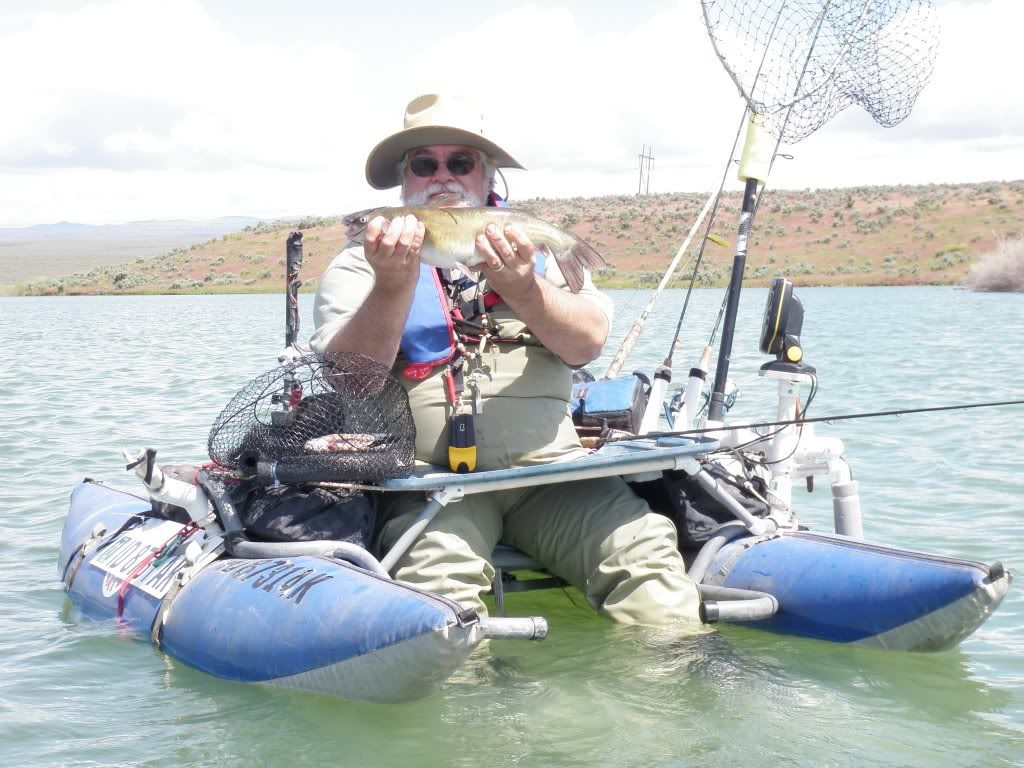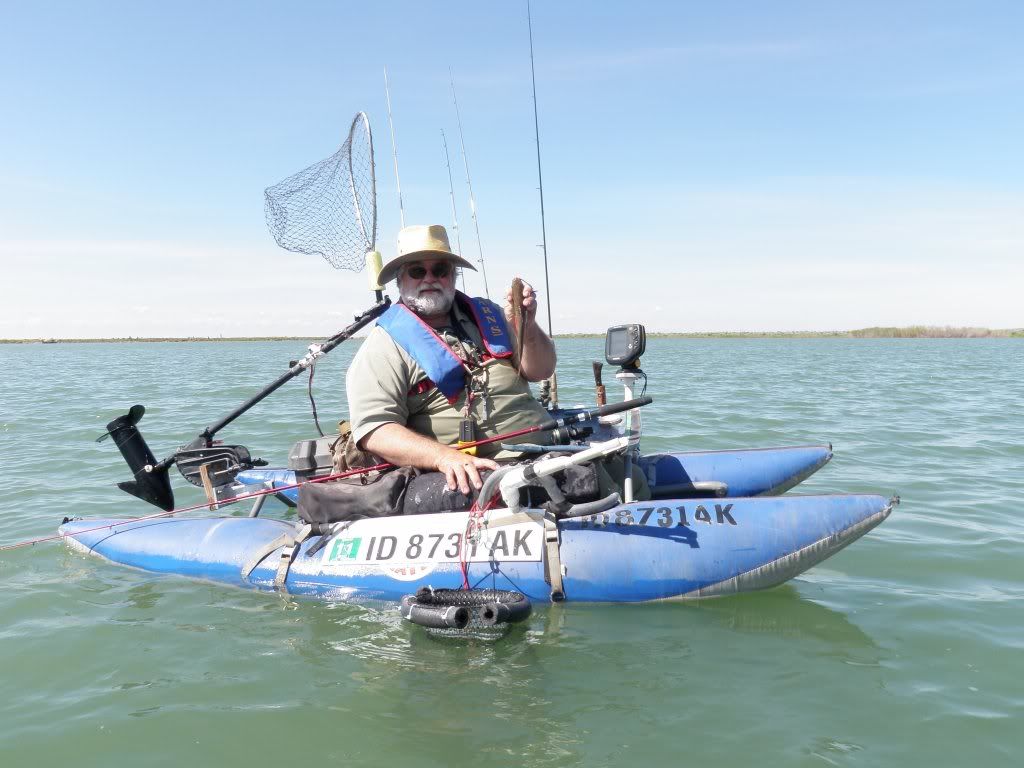 [signature]